As well as identifying and nurturing talent, we believe it's also vitally important that attention is given to staff morale.
After all, a happy workforce is a productive workforce. 
Retention, performance and productivity are all stringently linked to employment engagement and that's why monitoring morale levels, particularly in teams, is so important.
Creating harmonious teams isn't impossible (although it may seem so at times).  It's just a question of getting the dynamics right.
Over the years, we've worked with many senior level teams, with the fundamental aim of supporting them to achieve peak performance.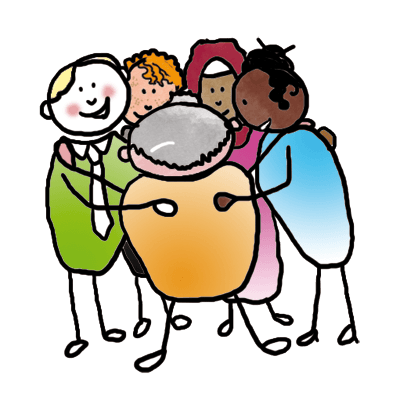 Teams can, by their very nature, be made up of a diverse range of personalities, cultures and generations.  And, as a result, there is ample scope for challenges and obstacles to rear their ugly heads.
We've seen team conflicts during times of diversity and change.  We've experienced problems that stem from a simple clash of personalities.  And we've identified derailers who try to micro-manage within a team – much to the detriment of everyone else.
But, rest assured.  These little blips can be resolved.
We know because we've got first-hand experiencing of dealing with these little blighters.  We know precisely how to iron out these chinks.
You see, when we work with a client, we have the benefit of coming in with an objective viewpoint.  A fresh pair of eyes, if you like. This means we can easily identify the real strengths and weaknesses of a team, and its members – something which isn't always easy for those working closely with the team on a day-to-day basis.
And, once we're fully aware of your particular needs, we create bespoke, facilitated workshops, which focus on such core areas:
Breaking the ice – helping new teams to get to know one another
Personalities – how to work best with different personalities
Identity – agreeing team identities and behavioural expectations in diverse teams
Communication – exploring ways of improving communication
Conflict – addressing team conflict and lack of trust
Strategy – developing and delivering strategy
Diversity and Cross-cultural Working
In our wonderfully multi-cultural world, it's important for leaders, teams and individuals to be able work effectively with a culturally-diverse team. Often, and quite unwittingly, the culture, systems and processes of a firmly-rooted organisation can work against diversity.  And this is something that we feel needs to be resolved. Getting to the root cause of unconscious bias is paramount.  As a leader, team member, or an individual within the organisation, one must not be working against one's own team.  It's a waste of valuable time and energy. With organisations now expanding throughout the globe, diverse and cross-cultural teams are becoming more and more the norm.  So it's important that the value of such cross-cultural working is identified and the benefits are gleaned. Self-awareness instills in us a better understanding of others and that's something we feel passionate about. That's why diversity and cross-cultural working are embedded into our practices.
Contact us today to discover how we can impact on the effectiveness of your cross-cultural teams.