Creating a talent development culture is vital to all thriving organisations.
Whether it's to develop talent for promotion or leadership roles, the value of adopting such a culture cannot be overstressed.
But before you can cultivate, harness and nurture your talent, you've got to attract them.
And finding the right people for your organisation is no easy feat.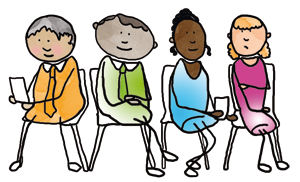 But please don't make the costly mistake that many employers make.  Please don't hire an applicant based solely on their technical prowess because this doesn't always work.
What looks good on paper doesn't always work in practice.
We've seen many costly mistakes incurred by companies who haven't looked beyond the CV.  The most frustrating and expensive errors stem from applicants who have excelled at selection and interview stage but, once hired, have demonstrated unacceptable behaviour.
A person may be more than capable of carrying out a job but it's important to understand 'how' they do it.  Squeezing the wrong kind of drivers, values and attitudes into an already successful and functional team is going to have catastrophic consequences.
One way to overcome these expensive hurdles is to make more informed selection decisions.  And that's where we come in.
As part of our talent consulting services:
we encourage clients to look at what an applicant has already achieved as well as any future potential
we help our clients to leverage an individual's strengths
we help to identify any potential de-railers who may limit progress
and we ask our clients to consider how best they can support an individual's talent to maximise the benefits to the overall organisation
We also ensure that our clients:
find the right talent to suit their organisational needs
harness this talent to secure long-term benefits
avoid unconscious biases – such as the mini-me syndrome where traits, experiences and backgrounds that are akin to one's own are used (unintentionally) as the basis for selection.
Are you starting to see just how much of a minefield the whole talent selection process can be?
That's why our clients come to us.
You see, our boutique consultancy specialises in identifying and nurturing talent.  We know all the pitfalls to avoid and we know how to avoid them.  We know how to support you on every rung of the talent management ladder; and we'll be with you every step of the way.
To make a positive impact on your organisation's talent development, get in touch with us today.  A Castlegate insight is a lesson learned.